The containerized Data Center has the benefits of quick deployment and mobility. Excellent for modular and scalable data centers or for quick DR solutions. Our 20 ft or 40 ft ISO containers (custom sizes available) are environmentally shielded, configured to customer's specifications and have a low PUE.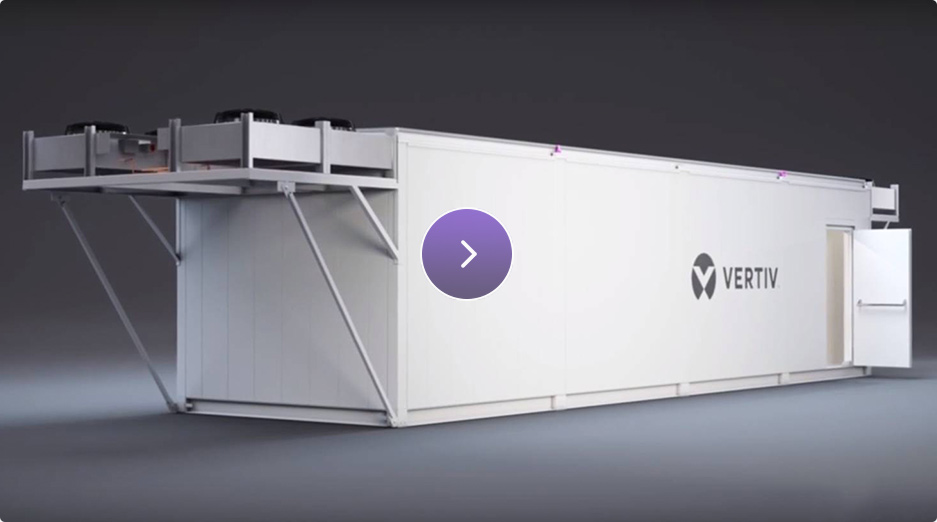 ---
Data Center in a container
Our Vertiv (formerly, Emerson Network Power) Containerized data centers are fully functional Data Centers inside a 40 ft or 20 ft ISO containers (Custom sizes available). The DC containers feature a complete physical infrastructure including: Cooling, UPS, Racks, PDU, UPS, fire detection and extinguishing, structural protection, monitoring, access control, and redundancy. This containerized data center can be easily transported via air, sea or land and fully deployed within a few hours.
---
Data Center Facilities Container  
Power Containers are Data Centers containers that contain only the energy elements of the Data Centers, while the IT is in a different structure. Typically, the power Container will include one or more UPS, batteries, switchgear and, optionally, a generator.
The power can be used in conjunction with one or more IT containers or as adjacent to a building, as an expansion to the energy room.