We provide rugged computing solutions for air, land and sea applications.  Our line includes rugged tablets, laptops, PCs and servers. We tailor build-to-spec solutions based on COTS products.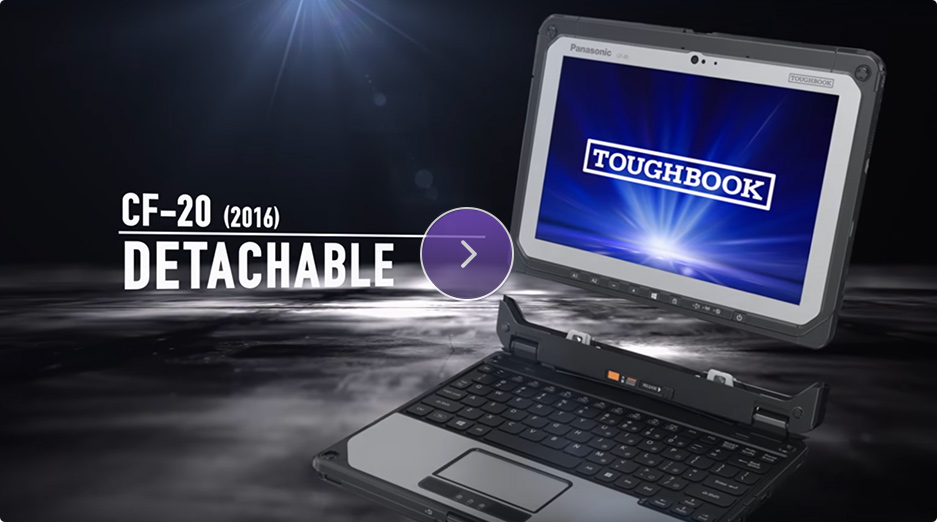 ---
Rugged Panasonic Tablets
Introducing the slim, fully-rugged Panasonic Toughpad® FZ-F1 – the all-in-one handheld you've been waiting for. Dirt, drop and water resistant, it's the choice for unrelenting conditions. With a quad-core processor, angled rear-facing barcode reader, optional stylus pen and warm-swappable long-lasting battery, you won't miss a beat. The Toughpad FZ-F1 comes with the latest Windows 10 IoT with enterprise-grade security, manageability and native device interoperability that enables the Internet of Things.
Plus, with built-in multi-carrier 4G LTE, voice capabilities, and dual SIM cards, the FZ-F1 is ready to go where business takes you. And if it takes a 2 meter drop, don't worry – the FZ-F1 can handle it, so you can work in unrelenting conditions. So get to work.
---
Rugged Laptops
Our product offering includes next generation Panasonic Toughbook® series. The world's thinnest and lightest semi-rugged in its class, but now packs even more of a punch. Our latest model runs Windows® 10 Pro (available with Windows® 7 Professional downgrade option), along with the latest Intel® 6th gen i5 processor and Intel HD Graphics to deliver optimal performance. It features a spill-resistant, full magnesium alloy design, storage drive heater, backlit keyboard (except Lite model) and is available in four different models to suit every need. The Toughbook 54 has a wide range of integrated options such as dedicated GPS, 4G LTE mobile broadband with satellite GPS, antenna dual pass-through, and insert able and contactless Smartcard readers. It offers an optional second battery, allowing hot swap battery replacement without the need to shut down or hibernate, resulting in battery lives of up to 18 hours. The Toughbook 54 one of the most versatile and advanced semi-rugged notebooks on the market.
---
Rugged Transit Cases
Our transit cases provide rugged protection and lightweight designs. Our engineering expertise allows you to breeze through product development and get to market quickly and at a lower total cost.
Count on us to help engineer, design and manufacture a transit solution that gives your IT and ATE systems the protection you need without the headaches of having to micro-manage your supplier.