Over half a century of excellence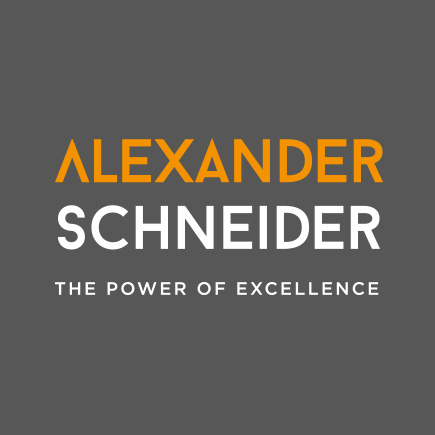 Combining engineering know-how, product development, and Build to Spec manufacturing with vast on-the-ground experience; Alexander Schneider is a leading provider of outstanding IT and OT infrastructure solutions for OEMs, enterprise, and IT Data Centers. 
Quality that makes a difference
We strive to excel in everything we do – products, solutions, services and processes, as well as turnkey projects. Our customers can focus on achieving their time-to-market and quality goals knowing they can rely on us to consistently deliver outstanding engineering, precise execution, and unparalleled service that satisfy their OEM requirements. Similarly, our holistic and state-of-the-art approach to planning and building data centers ensures optimal energy efficiency, sustained business continuity and increased ROI.
400 loyal customers, countless successful projects, and a huge variety of the very best quality products are the reasons Alexander Schneider has continued to grow and develop maintaining its spirit of excellence since 1963.
Our excellence for your peace of mind



Committed to the highest professional standards, we strive to afford our customers significant benefits:
'First Time Right'

Cutting-edge engineering capabilities

Faster time-to-market

High efficiency

Improved energy efficiency

Premium quality, zero downtime, high availability, flexibility to changes and technologies that are compliant with Multi-National Standards
A comprehensive offering
Alexander Schneider specializes in providing quality off-the-shelf products and creating Build to Spec integrated solutions for Data Center and OEM applications: Computing | Networking | Electrical | Mechanical Systems | Cooling
For OEM customers, we provide the following professional services:
For IT Data Center customers, we provide the following professional services:
Our expertise further extends to command and control centers and to outdoor and rugged IT systems.  
Alexander Schneider is a leading Israeli distributor of off-the-shelf components for:
Connectivity | Remote Access | AC Power | Mechanical | Thermal | Electrical Solutions | DC Power | Cable Management
We are pleased to serve the following industries:
High-tech OEMs including Telecom, Defense, Medical, Industrial and Automation, Outdoor and Off-grid, Embedded applications, as well as Data Centers, Governmental entities, and large-scale enterprises. 
By providing our customers with higher quality, faster delivery, and reduced cost we ensure they enjoy greater peace of mind.