Determine the absence of voltage with just a push of a button with VeriSafe, a first-of-its-kind voltage tester.
The VeriSafe Absence of Voltage Tester from Panduit minimizes risk by verifying the absence of voltage before equipment is accessed, making it easier for qualified electrical workers to verify an electrically safe work condition has been established in a fraction of the time compared to using hand-held portable test instruments.
This revolutionary product automates the required six-step testing process in about ten seconds, enabling your plant to operate faster, safer and more efficiently. Simplify safety with the superior technology of VeriSafe.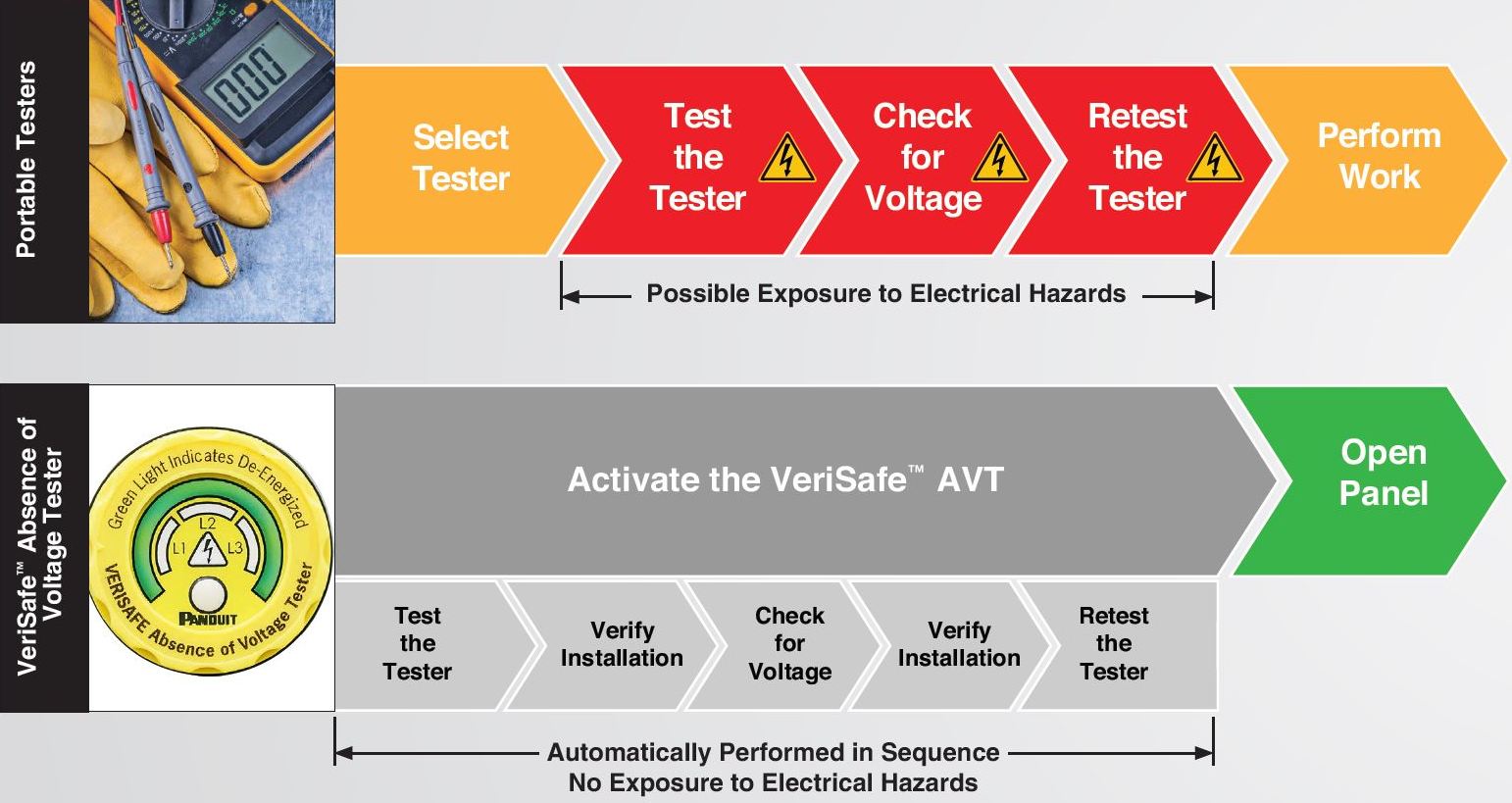 The Benefits of VeriSafe:
Increased productivity – reduces testing time and complexity to improve productivity.
Improved safety & risk reduction – reduces the risk of exposure to electrical hazards for improved worker safety.
Simplified process for easier compliance – supports compliance when used as part of the lockout/tagout process described in NFPA 70E.
Flexible applications – designed to provide flexibility for different mounting and testing/ detection applications.
Reliable results – fail-safe design with active indications.
For more info, contact our team at 972-9-8924444, email us info@schneider.co.il  or drop us a line.