Are you concerned with protecting your rack IT assets?
Raritan's SmartLock is a networked, electronic door access and control system designed to deliver audited controlled access to physical sensitive IT assets in the data centers' white space.
The SmartLock system can retrofit with any pre-existing white space cabinets and containment. It can seamlessly integrate with your data center's technology architecture to:
Simplify operations while enabling enterprise-level security
Automate physical access monitoring
Reduce total deployment effort and cost
Key features include:
Smart Card Compatible
Remote Lock/Unlock
Configurable Unlock Time Delay
Customizable Alerting (Powered by Xerus)
LED Status Indicator
Event Logging
Integration with Raritan's Asset Management Solution for Workflow Management
LDAP and RADIUS Compatible
Proximity, Tamper, and Door Position Sensors Compatible
Integrates with Sensors for Lock Status, Monitoring, and Alarms
Raritan's SmartLock is an economic scalable solution that addresses evolving security requirements for IT applications and regulatory compliance from HIPAA, SOX, PCI DSS 3.2, or SSAE 16.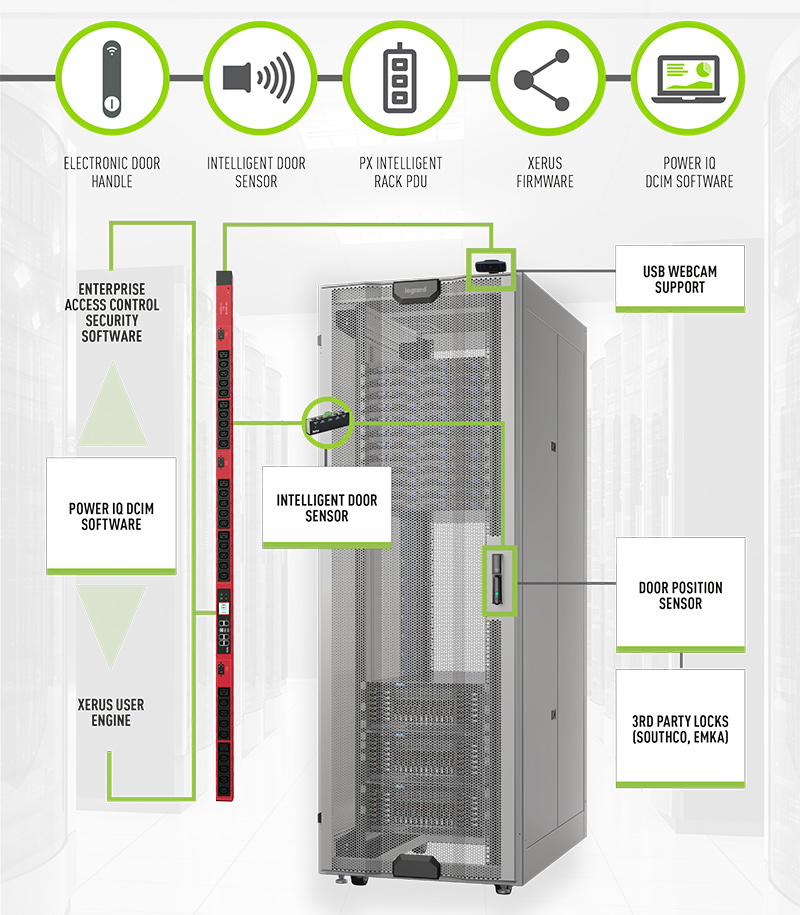 Learn more about Raritan's SmartLock here or contact our team at 972-9-8924444, email us info@schneider.co.il or drop us a line.