Raritan's KVM Switches provide secure BIOS-level access and control of all your servers, switches and IT devices, streamline administration and reduce mean-time-to-repair whether you are near the rack, at your desk, in the NOC or anywhere in the world.
---
Analog KVM
Analog KVM switches can give you the power to access and control servers and other network devices in your rack, data center or telecom room. Raritan's analog KVM solution enables up to 64-users secure real-time access and control of thousands of servers and serial devices.
---
KVM over VOIP
Dominion KX III is Raritan's enterprise-class, secure KVM-over-IP switch that provides BIOS-level remote management of up to 64 multi-platform servers and serial devices. It's a true next-generation switch with an advanced video engine that provides the industry's highest performance 30 frames-per-second KVM-over-IP, along with ultimate reliability, usability, and security. A high performance User Station is now available for broadcast, lab, studio or control room use!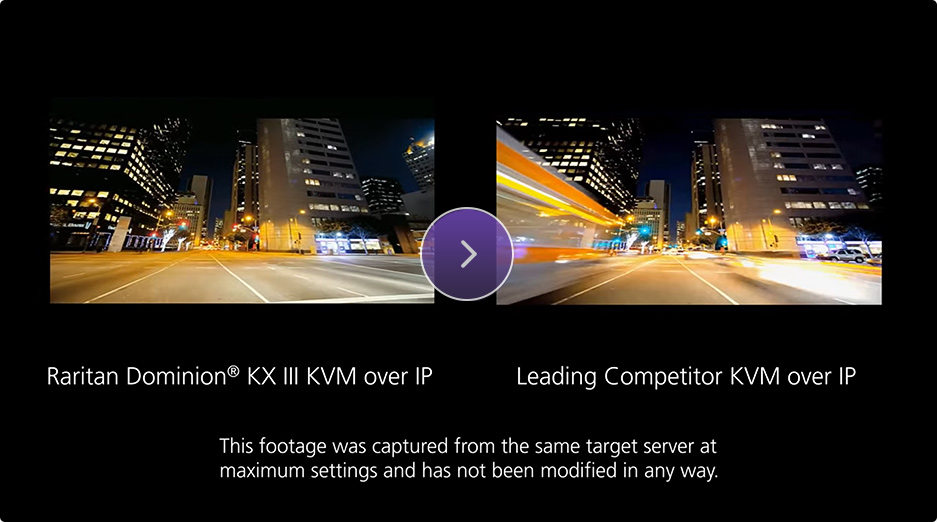 ---
Rackmount Console Drawer
Raritan's 17″ and 19″ LED-backlit LCD Console Drawers connect to your existing KVM switches and provide video, keyboard, and touchpad functionality for managing multiple servers from a single location.
---
Advanced Serial Console
The KSX II is a series of combined KVM-over-IP and serial console server appliances for IT remote management. The KSX2-144 provides 4 serial and 4 KVM ports. It accommodates 1 remote KVM user, 4 serial users, and 1 local user. The KSX2-188 provides 8 serial and 8 KVM ports. It accommodates 1 remote KVM user, 8 serial users, and one local user.