We offer outdoor enclosures in various dimensions and materials.
The aluminum cabinets with double-wall insulation are designed to withstand extreme temperatures and be vandalism proof. An extensive accessory range enables adaptation of 19″ equipment.
Our outdoor enclosures also integration-enabled, modularly expandable and packed with impressive features. They come in various IP ratings all the way to IP67. The outdoor cabinets can be produced by stainless-steel 304 or 316 for navy applications.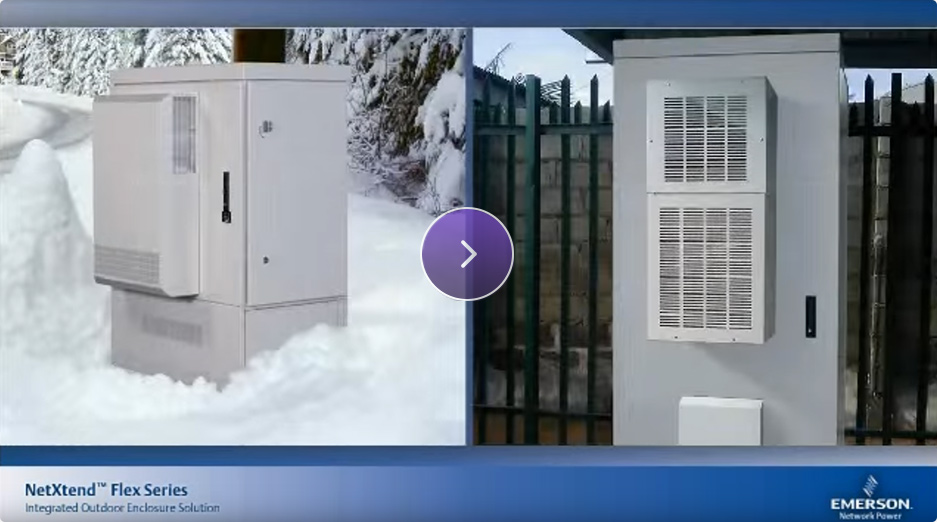 ---
Outdoor Cabinets
Innovative and practical line of outdoor enclosures for electronics of all kinds, including transportation electronics, machine controls, and network equipment. They are extremely durable, offer superb protection from the elements, are able to manage cooling in the most extreme conditions, and are highly flexible and efficient.
---
Outdoor Shelter
Telecom shelters address various communication housing needs, from quick set up time to weather protection.  Customer adapted shelter solutions serve a range of telecom applications from incoming AC to complete solutions for different sites in the network. From mobile shelters to transmission solutions, Vertiv (Emerson) offers an array of custom-configured shelters for various telecom applications.
---
Outdoor Container
Prefabricated modular shelters save time and resources for telecom and datacenter operators when facilities need to be constructed in remote areas, or when the infrastructure needs to be built quickly. The shelters leverage on Vertiv's (Emerson) expertise in power, climate control, and energy management to ensure smooth and speedy system integration. The shelters allow the interior layout to be decided long before the site is selected, allowing engineering and building preparation to be planned and carried out irrespective of site acquisition.
---
Heat Exchangers
Our heat exchangers are designed both for outdoor and indoor applications.
They comply with the NEMA and IP requirements. Our air-air heat exchangers are designed to meet all telecommunications specifications. The heat exchanger core transfers the heat from the internal circuit to the ambient circuit through an aluminum surface, so there is no direct contact or mix between internal and external air.
---
Outdoor Air Conditioner
Outdoor cooling units are available from 380 W up to 4.5 KW. They are energy-efficient for ambient temperature up to +55°c.
Our cooling units are thoroughly tested against any ingress of foreign solid and liquid material that could potentially damage sensitive components. Protection ratings reach up to IP64 / NEMA12, 3, 3R, 4, 4X and ATEX explosion proof, zone 22, category 3D.
Both internal and external mounted versions are available. The cooling function maintains a threshold by means of a sensor that constantly monitors the interior temperature of the cabinet. Depending on the heat load, the compressor and ambient air fan switch on and off; this ensures long life and minimizes component maintenance. The internal fan runs continuously to maintain air circulation and an evenly distributed temperature throughout the enclosure.