DCIM Software provides a centralized user configurable dashboard, capacity forecasting and utilization information, monitoring, graceful OS shutdown, outlet control, powerful thermal and energy analytics of your active power, costs, line capacities, carbon footprint and rack temperature. Trending reports and cumulative totals can be displayed at the Data Center, floor, room, rack, customer and IT device level.
DCIM Monitoring Software – easily manage data center and facility energy, power, and environment
DCIM Monitoring Software enables Data Center and facility managers to closely monitor and efficiently utilize their existing data center power infrastructure. Data Center health maps, power analytics, cooling charts, and reports alert you to potential trouble, and help you understand real-time power load, trends, and capacity at all levels of infrastructure. A configurable dashboard provides vendor agnostic views of power capacity, environmental health, and energy consumption. Get single-click access to rack power, cooling, airflow, events, and much more. 
Want to try it for free? Click here or schedule a demo with our DCIM expert info@schneider.co.il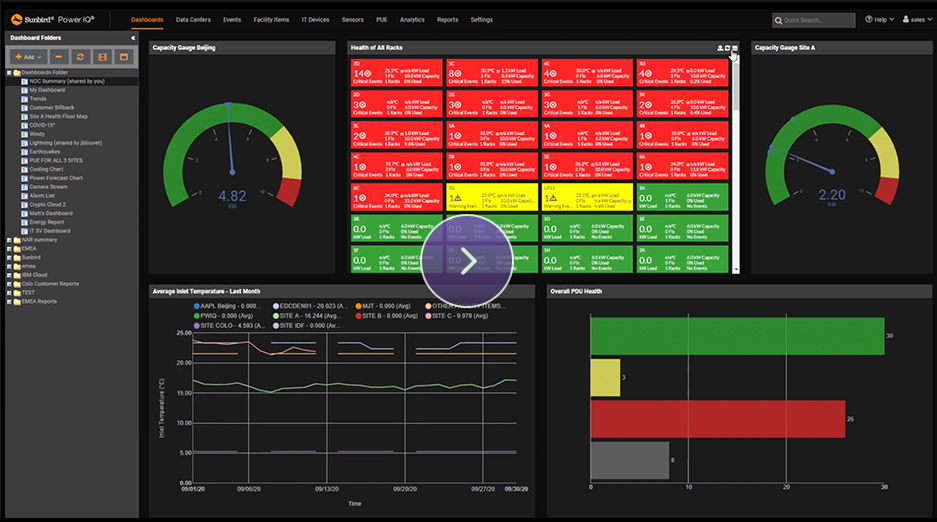 For more information on PowerIQ DCIM Monitoring Software click here