We offer a wide range of wires from Alpha Wire. Our hook-up wire is available in a variety of color-coded insulations, stranded and solid copper conductors. Our wires are UL, CE, WEEE, CSA, MIL, REACH and RoHS compliant. Suitable for use in military, industrial and medical electronics.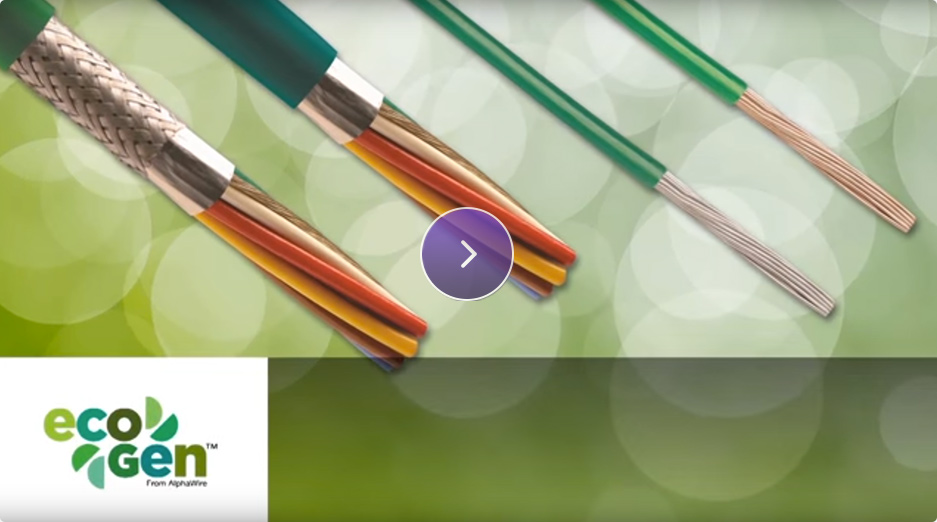 ---
Eco Gen Wire
EcoGen™ zero halogen wire are up to 45% smaller in diameter and 40% lighter than standard hook up wire. EcoGen complies with international standards such as UL VW-1, CE, NFPA79 and IEC60332-2.
---
ThermoThin Hook-Up Wire
Alpha Wire's ThermoThin hook-up wire addresses the need for a high-temperature wire that saves space and weight. It is well suited for oil and gas, semiconductor, energy generation and production, and military applications where space is at a premium and extreme temperatures must be withstood.
Key features include:
Exceptionally small and lightweight
36 AWG to 16 AWG conductor range
Nickel-plated copper conductors
ECA fluoropolymer insulation
-150°C to +300°C temperature range
600 V performance
Excellent UV, chemical, and water resistance
UL AWM 11540 (30 AWG and larger)
RoHS2 and REACH compliant
1000 ft continuous length available compared to 3 pieces per 1000 ft put up for PTFE
Passes UL horizontal flame (30 AWG and larger)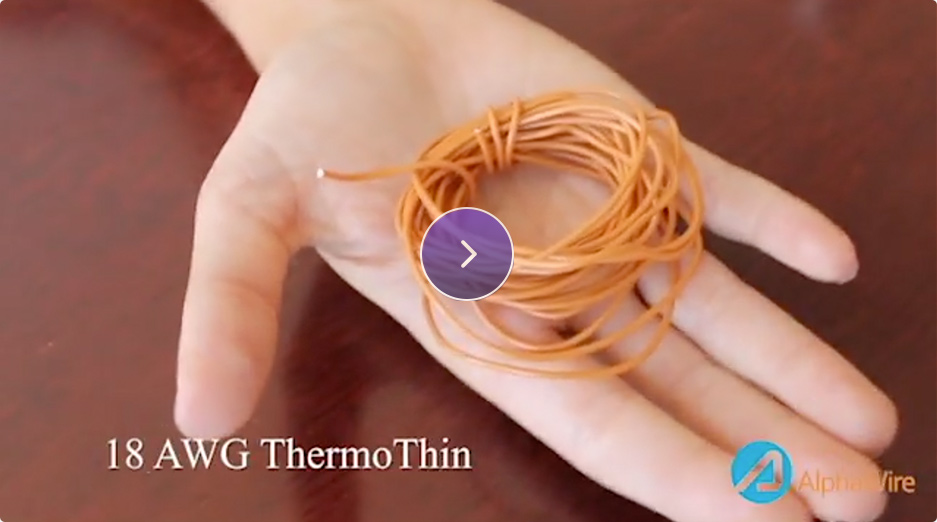 ---
PVC wire
We offer a wide range of standard PVC wires by Alpha Wire. PVC wire has a wide range of AWG and colors for electronic equipment in all fields. Available in MIL, RoHS and CSA certifications and provide excellent flame resistance and abrasion resistance.
---
Silicon wire for excellent flexibility
Silicone wires combine excellent flexibility with high-voltage stability. Suited for applications that require excellent dielectric strength and resistance to radiation.
---
Teflon Wire
For stability up to +200oC, we offer a special MIL standard Teflon wires by Alpha Wire. Teflon wires combine excellent temperature stability up to +200oC with a wide range of colors and AWG sizes. Suited for applications that need chemical or temperature resistance. Used in medical and military equipment.
---
MIL Wire
MIL wires are suited for use in demanding applications. Stranded and solid copper, color-coded insulation, different put-ups available for special needs.