RRC, the worldwide leading company for power supplies, batteries and battery charging technology, is proud to add another standard battery to its FLATPAQ family with prismatic cells in 2s1p configuration, including a redundant safety circuit and smart battery management system, as is standard for all our other battery packs.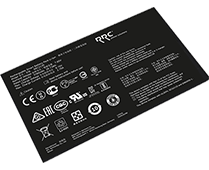 The new RRC2130 battery with just 8mm in thickness is extremely thin. It is designed to fit into very slim devices, such as the back of a PC display or on a PC board, to allow developers to make a tablet-like design possible for medical or industrial applications.
The new RRC2130 has an optimized capacity of 3880mAh at a nominal voltage of 7.6V. The overall energy density is 29.5Wh for extended power and runtime. The RRC2130 complies to the SMBus communication standard version 1.1 as well as the JEITA standard, which uses optimized charging profiles based on temperatures.
As typical for all RRC batteries, the RRC2130 complies with all worldwide approval standards for Lithium-Ion batteries and is therefore fully usable and transportable for our international customers.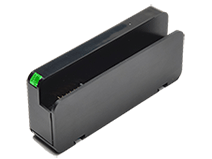 Since standard batteries also need standard chargers, the RRC-SMB-FPC is a universal smart battery charger for all FLATPAQ family products. It has all the approvals required to be marketed worldwide.
The charger comes in a flat, shaped housing, which allows the battery to be mounted in both a horizontal and vertical position (space saving). 
The external power supply has a wide input range and therefore can handle all common input voltages.
For more information, send us an email info@schneider.co.il or give us a call 09-8924444