Data center operators are experiencing high demand to quickly deploy high-density network infrastructure that can accommodate higher data speeds as business demands evolve. The traditional fiber enclosure has become a barrier to fulfilling serviceability, network reliability and deployments as adjacent circuits can be disrupted causing costly outages. The HD Flex Fiber Cabling System is designed to set you free by removing the barriers on architecture, deployment, scalability and maintenance challenges.
Panduit HD Flex Cabling System addresses today's requirements for increasingly higher density levels, delivering simplified management while helping to maximize return on assets and minimize downtime. This integrated fiber system is purposely engineered to accommodate the dynamic lifecycle of today's high-performance data centers. A comprehensive fiber cabling system for the next-generation data center.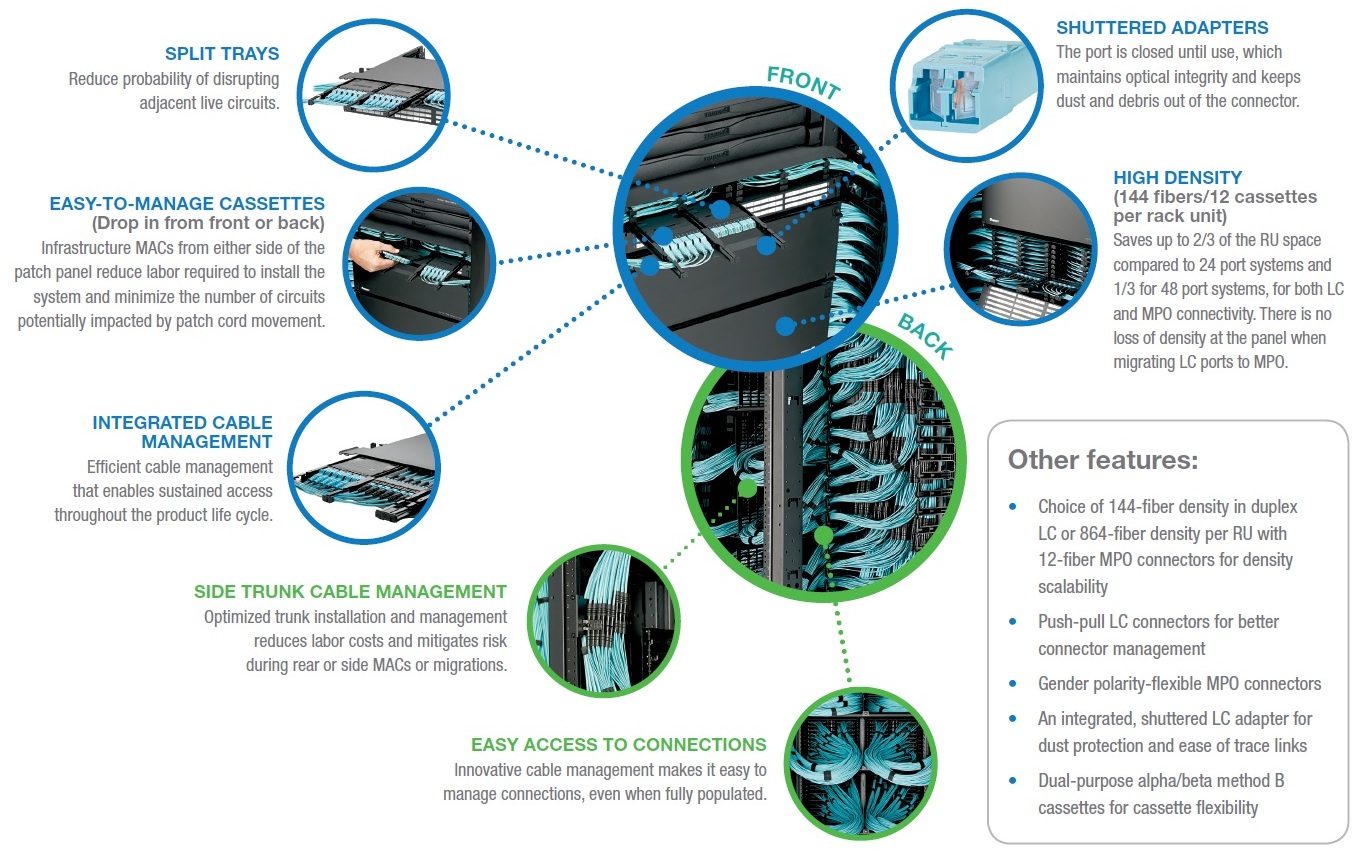 Split Trays – reduce the probability of disrupting adjacent live circuits.
Shuttered Adapters – the port is closed until use, which maintains optical integrity and keeps dust and debris out of the connector
Easy-to-Manage Cassettes (drop in from front or back) – infrastructure MACs from either side of the patch panel reduce labor required to install the system and minimize the number of circuits potentially impacted by patch cord movement.
High-Density (144 fibers/12 cassettes per rack unit) – saves up to 2/3 of the RU space compared to 24 port systems and 1/3 for 48 port systems, for both LC and MPO connectivity. There is no loss of density at the panel when migrating LC ports to MPO.
Integrated Cable Management – efficient cable management that enables sustained access throughout the product lifecycle.
Side Trunk Cable Management – optimized trunk installation and management reduce labor costs and mitigates risk during rear or side MACs or migrations.
Easy Access to Connections – innovative cable management makes it easy to manage connections, even when fully populated.
Other features:
Choice of 144-fiber density in duplex LC or 864-fiber density per RU with 12-fiber MPO connectors for density scalability
Push-pull LC connectors for better connector management
Gender polarity-flexible MPO connectors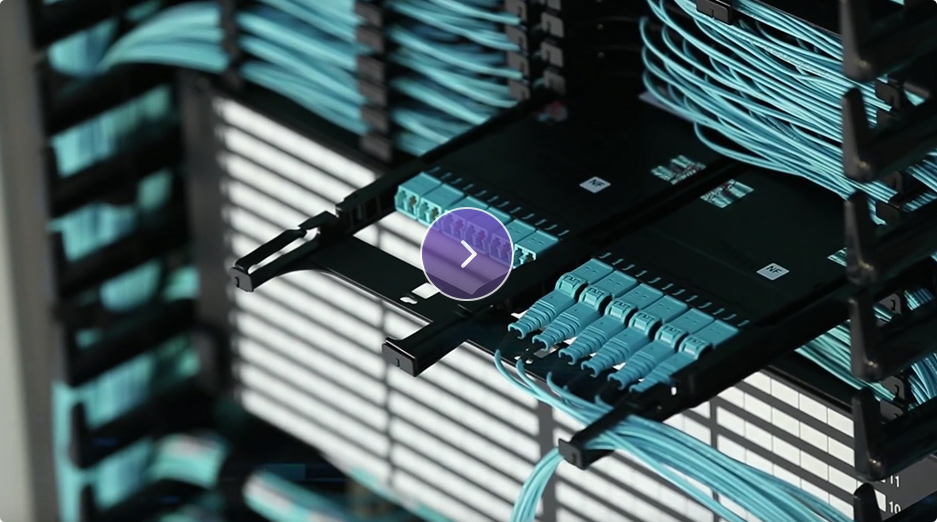 Have a question? We're here for you!
Send us an email info@schneider.co.il or give us a call